Thirteen Helpful Household Hints
1- General Purpose Cleaner
• 1 tsp borax
• 1 tsp baking soda
• 2 tsp vinegar or lemon juice
• ¼ tsp liquid dish soap
• 2 cups of hot water
Be sure to wear rubber gloves working with this mixture. Mix and store in a squirt or spray bottle.
2- Carpet Freshener
• 1 cup crushed, dried herbs (rosemary, southernwood, lavender, etc.)
• 1 tsp ground cloves
• 1 tsp cinnamon
• 1 tsp baking soda.
Combine ingredients, and sprinkle over carpet. Allow to sit for a few minutes, then vacuum.
3- Carpet Freshener Variation
• I cup baking soda
• 1 cup cornstarch
• 15 drops essential oil fragrance
Leave on carpet 10 to 20 min. Vacuum. Store mixture in a glass jar or airtight container.
4- Silver Tarnish Remover
• Boil water and ½ tsp salt with 1 to 2 tsps of baking soda
• Place tarnished silverware in pan with boiled mixture and a piece of aluminum foil.
• Simmer for 2 to 3 minutes
• Rinse silverware well, then use a soft cloth to buff dry
5- Showerhead Treatment
• ½ cup baking soda
• 1 cup vinegar
Mix in a sturdy plastic bah, then secure bag around the showerhead with a rubber band so that the showerhead is submerged in solution. Keep on, and soak for one hour. Remove, run very hot water through the showerhead for several minutes.
6- Washing and Cleanup your Pet
• Give your dog a dry bath by sprinkling it with baking soda. Run in, then brush out.
• For a wet wash, combine 3 T baking soda with 1 tsp dishwashing liquid and 1 tsp baby oil in a spray bottle. Spritz your pet, then wipe dry.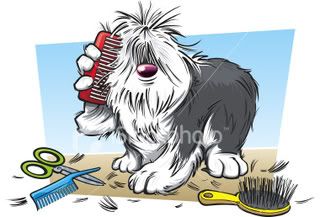 7- Play Clay
• 2 cups baking soda
• 1 cup cornstarch
• 1 ¼ cups cold water
• Food color (optional)
Mix baking soda and cornstarch in a sauce pan. Add water, stir to mix, then cook over medium heat, stirring constantly, 10 to 15 minutes. Add food coloring to the water to make colored clay. Don't overcook. Clay should have the consistency of mashed potatoes. Remove to a plate. Cover with a damp cloth to cool.
Make ahead of time, and store it for up to one week. Keep it refrigerated in a plastic container, but bring it to room temperature before using.
Three Ways to dry Play Clay Art
• Air: Set on a wire rack overnight.
• Oven: Preheat oven to 350 degF, turn off, then placed finished objects on a cookie sheet. Leave in until oven is cold.
• Microwave: Place objects on a paper towel, back at medium power for 30 seconds, turn over, bake for another 30 seconds. Repeat until dry.
8- Cooking and Baking Soda
• In a recipe for sour-cream cake, combining the baking soda with the sour cream before mixing with other ingredients will activate the soda more quickly.
• Omelets get fluffier if you add ½ tsp baking soda for every 3 eggs.
• Eliminate the gaseous side effects of baked beans by adding a dash of baking soda while cooking.
9- Homemade Cough Syrup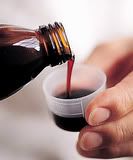 • ¼ cup honey
• ½ cup apple cider vinegar
Pour into a jar or bottle that can be tightly sealed. Shake well before each use. Take 1 T every 4 hours. If cough persists for more than a week, see a physician.
• Bee stings and Bug bites: Use vinegar mixed with cornstarch to make a paste. Apply paste to bee sting or bug bite, and let dry.
• Poison Ivy and Poison Oak: Soothe the rash by using a vinegar compress, Mix ½ cup vinegar in a 1 pint container, then add enough water to fill. Chill container in the refrigerator. When cool, dampen a cloth or gauze with solution, and apply to rash.
• Sunburn: Vinegar has a cooling effect on sunburn. Splash it over sunburned area, then lightly rub into skin. Or simply cool sunburn with diluted vinegar in a spray bottle. Spray on affected area.
11- Hair Conditioning Treatment
Give your hair a conditioning treatment that will leave it feeling like you've been to an expensive salon.
• 3 eggs
• 2 T olive oil or sunflower oil
• 1 tsp vinegar
Apply to hair. Cover with a plastic cap, and leave on for a half hour. Shampoo as usual.
12- Cleaning Your Microwave
If your microwave is splattered with old sauces and greasy build up, place a glass measuring cup with 1 cup water and ¼ cup vinegar inside microwave. Boil for 3 minutes, then remove measuring cup and wipe inside of oven with a damp cloth.
13- What Ails You
• Back aches: Soak in a bathtub of hot water and 2 cups vinegar for 30 minutes will help relieve a minor backache and soothe sore muscles.
• Headache: To ease a headache, lie down and apply a compress dipped in a mixture of half warm water and half vinegar to the temples. Also try an herbal vinegar such as lavender to provide aromatic relief.
• Cough: Sprinkle your pillow case with apple cider vinegar to control night time coughing.
*** taken from Over 100 Helpful Household Hints – Christine Halvorson