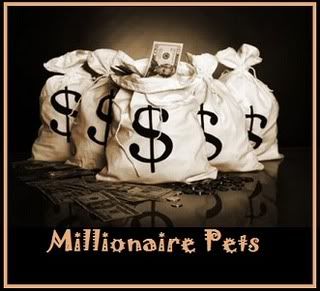 1-
Gunther IV (German Shepherd) : $372 million
German countess Karlotta Liebenstain left her furry friend Gunther III an inheritance of $124 million after she died in 1992. Followiing Gunther III's death, his son, Gunther IV, inherited his father's forune, which has grown to a whopping $372 million.
2-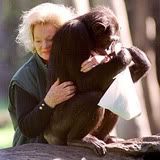 Kalu (Chimpanzee) : $80 million
Kalu is a chimpanzee who was rescued in 1985 by Patricia O'Neill, wife of former Olympic swimming star Frank O'Neill. In 2000, O'Neill changed her will so that Kalu would inherit her estate near Cape Town, which is estimated at $80 million.
3-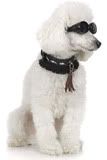 Toby Rimes (Poodle) : $92 million
Toby is the descendant of a poodle that inherited $30 million in 1931 after the death of his New York owner, Ella Wendel. The latest in a succession of pampered pooch heirs, Toby has a fortune now worth $92 million.
4-
Gigoo (Hen) : $10 million
Gigoo's owner, publishing mogul Miles Blackwell, left his feathered friend $10 million in 2000, following the death of his wife Briony the year before.
5-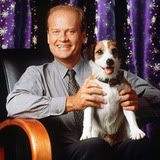 Moose, aka Eddie from Frasier (Jack Russell Terrier) : $3.2 million
Moose, the celebrity Jack Russell Terrier most famous for his role as Eddie on the television sitcom Frasier earned around $10,000 per episode, for the net worth of approximately $3.2 million. Apparently, Moose received more fan mail than any of his human counterparts. Moose passed on in June of 2006.
6-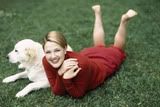 Flossie (Labrador) : $3 million
Actress Drew Barrymore rescued her Yellow Labrador Flossie at a flea market. As if returning the favour, Flossie saved Barrymore and her then-husband Tom Green from a fire in the couple's home. As a reward for Flossie's bravery, the dog is now the proud owner of a $3 million estate in Beverly Hills, which she shares with Drew.
7-
Trouble Helmsley (Maltese) : $2 million
Dubbed the "Queen of Mean," Leona Helmsley, who passed away in 2007, was the wife of New York City hotel operator and investor Harry Helmsley. Leona disinherited her two grandchildren and left a $12 million trust fund for her pet Maltese, "Trouble."
8-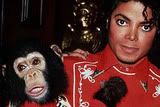 Bubbles (Chimpanzee) : $2 million
Michael Jackson's former beloved pet chimpanzee Bubbles, whom the King of Pop called his first son, was left a $2 million inheritance to "secure a long-term future." As close as two friends could be, Bubbles apparently slept in Jackson's bedroom in a crib, ate at the dining room table, and would use Jackson's own toilet.
9-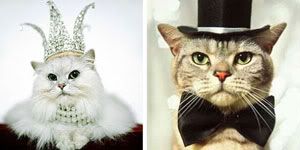 Hellcat and Brownie (Cats) : $4.1 million
Dr. William Grier left his cats Brownie and Hellcat $415,000 each after he died. Another of Dr. Grier's cats, Charlie, received $250,000. Brownie and Hellcat have since passed away, although their fortunes have grown to a value of $4.1 million.
10-
Tinker (Cat) : $1 million
Tinker's life has certainly been the cat's meow. In true rags-to-riches form, Tinker was a stray black tomcat that would regularly visit an old widow named Margaret Layne. For his loyalty, the 89-year-old, who passed away in 2003, named neighbours Eugene and Ann Wheatley to manage a $226,000 trust fund on Tinker's behalf. Under the terms of her will, Tinker owns Layne's three-bedroom house in Harrow, Middlesex, worth almost $800,000. However, in the case that 1) the kitty cat goes roaming and never returns 2) the kitty dies or 3) 21 years pass, the house and money go to the trustees: Ann and Eugene.
11-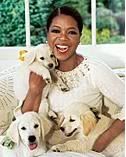 Oprah's dogs & cats : $30 million
Oprah Winfrey has several animals, including some dogs. She wants to make sure that her dogs are cared for when she's gone. Her will specifies that her dogs receive $30 million for their care.
12-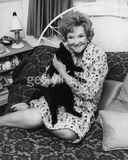 Beryl Reid's Cats : $1.8 million
Beryl Reid was an actress. She had a lovely $1.8 million cottage. She was also famous for her love of cats. So, when she died, her cats Hamish, Boon, Eileen, Coco and Tuffnel inherited. A friend was commissioned to look after them as they lived in their house.
Pet Rock : Approx. $15 million
The pet rock sold for $3.95 and estimates state Dahl sold over 5 million of his pet rocks in a six month period. Even more, each pet rock was purchased for a few pennies and Dahl estimated that the packaging and accompanying manual cost him under 30 cents per rock in bulk to produce. Therefore, assuming incidentals and delivery cost Dahl another 65 cents per rock, then Dahl was profiting 3 dollars per rock. With these totals Dahl earned over 15 million dollars during a six month period in 1975 which would be estimated at $56,166,419.02 today.